From 2008-2012 I photographed portraits of people in their bedrooms and explored the idea that our bedrooms are reflections of ourselves. The idea of personal space is something that has always held my curiosity. In 2008, I shared my cramped bedroom in Brooklyn with my then eight-year-old daughter for one year. This got me thinking about how we fill and occupy this intimate space, which led to me working on the photographic series called The Bedroom.
In efforts to make the portraits more representative of the US population I have used the 2010 Census data to assist me in choosing my subjects. Although not entirely successful at making my subjects demographically representative of the US, it pushed me to photograph a wide range of people in terms of age, gender, race and location. I photographed out East, in the Midwest, down South and also a US army couple based in Seoul, South Korea.
There are 103 portraits in the completed body of work. The work invites the viewer through voyeurism and self-identification to examine each portrait's intimate details.
Willie Mae, Manhattan. 2011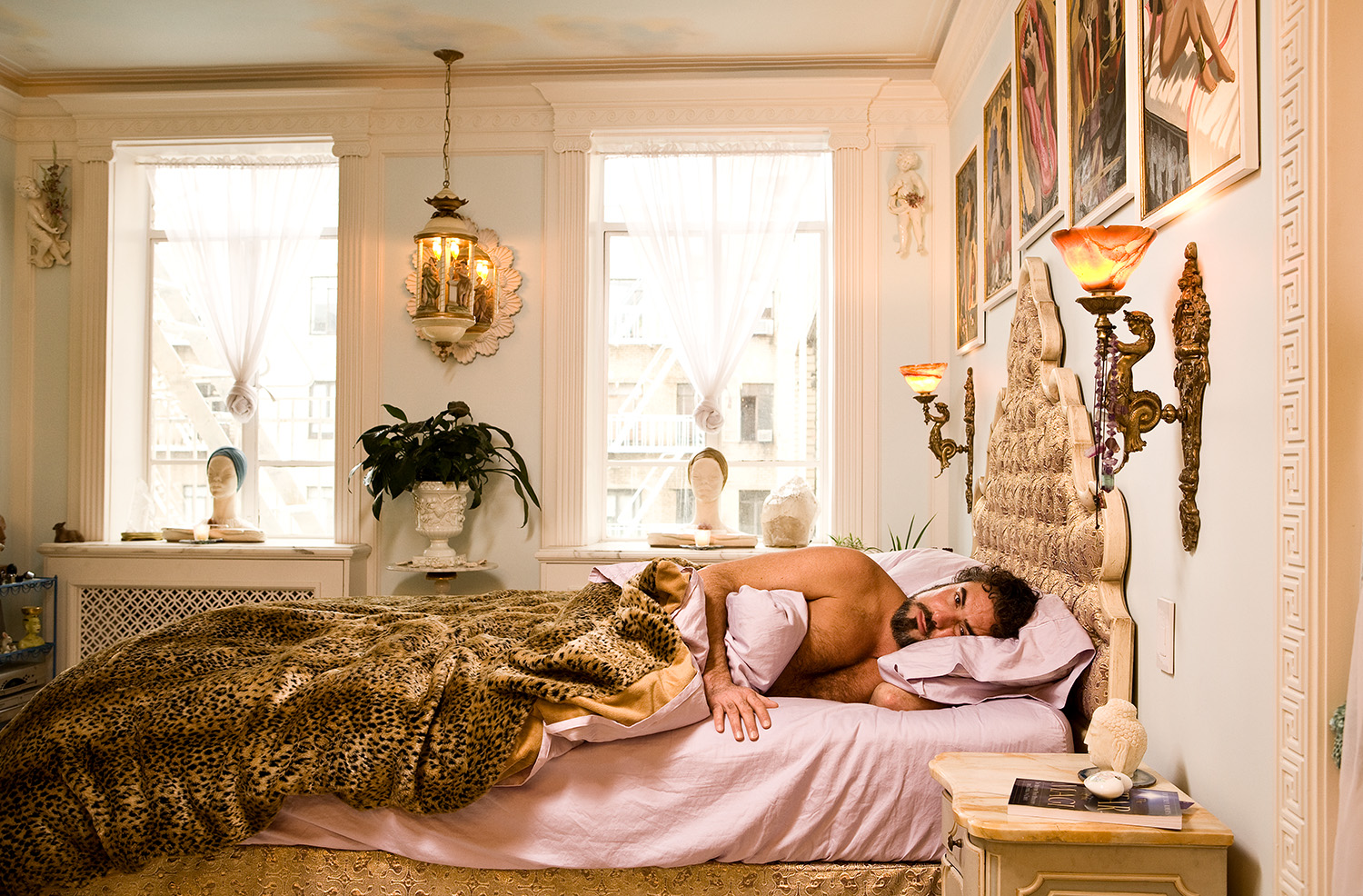 Lydia & Lois, Brooklyn. 2009
Ugo & Paula, Manhattan. 2009
Seynabou, Baton Rouge. 2012
Michael & Leo, Austin. 2012
Maya & Masami, Milwaukee. 2009
Matt & Ruth, Milwaukee. 2009
Carolina, Shorewood. 2011
Siena & Alivia, Milwaukee. 2011
Gene and Melissa, Milwaukee. 2009
Eric & Sally, Wauwatosa. 2009
Boni and Tobi, Brooklyn. 2010
Ron and Scott, Manhattan. 2009
Lucy & Nicholas, Somerville. 2009
Neil & Kate, Helenville. 2011
Jo Alice, Arlington. 2011
Walentina, Cedarburg. 2011
Bob & Diane, New Berlin. 2011
Josh & Jim, Blue Eye. 2012
Gina & Bennett, Hattiesburg. 2012
Sálongo & Daphne, Natchez. 2012
Clyde & Jamie, Beaumont. 2012
Juanita & John, Baton Rouge. 2012
Rui-James, Baton Rouge. 2012
Mike & Kristelle, West Allis. 2012
Hiawa, Abraham & Delilah, Austin. 2012
Sydney & Emily. Milwaukee. 2012